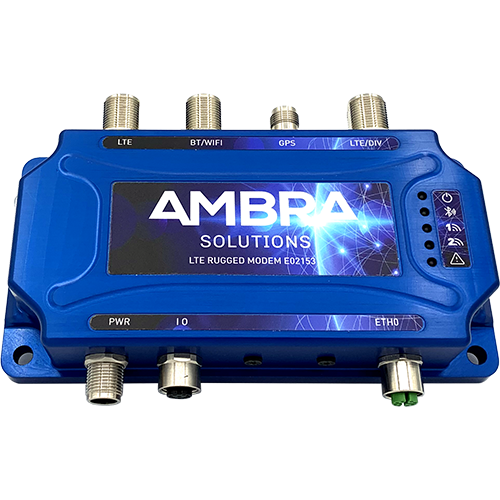 LTE Rugged Modem
The Ambra Solutions E02153 LTE rugged modem is a feature-rich wireless device. It will be able to meet the highest requirements of Ethernet connectivity over LTE. It provides data bandwidth for demanding data usage solutions, as well as integrating other features, such as multiple I/O, CAN bus, ignition input, BLE and GPS. These features make this modem one of the most functional and versatile devices on the market, making it compatible with Ambra Solutions' exclusive iPS monitoring solution for fleet and asset geolocation.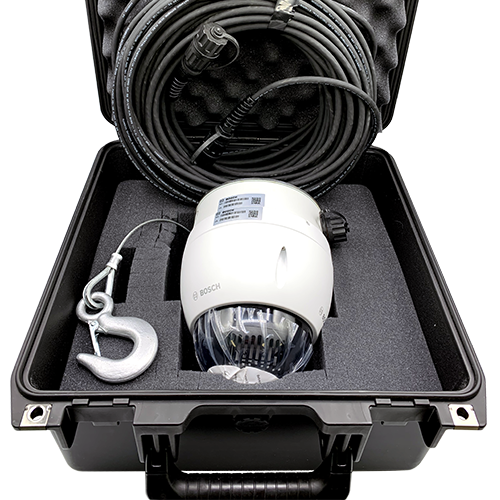 Suitcase LTE Camera
This suitcase includes a PTZ dome camera with a high-resolution-1080p 60 HD sensor and a 12x optical zoom that allows operators to monitor wide scenes without losing any details. The camera's aesthetic design and flexible mounting options allow unobtrusive surveillance of large rooms, reception areas or waiting areas that would otherwise require multiple cameras for effective surveillance. In addition, the pan and tilt preset repeatability are accurate to ±01 degrees to ensure that the correct scene is captured every time.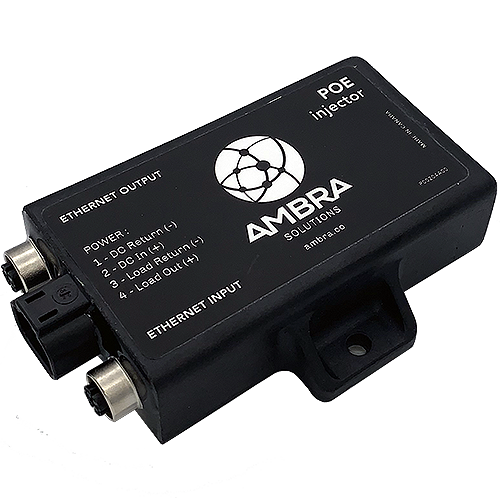 Sealed Adaptative POE
This module powers passive Ethernet PoE equipment and transforms non-PoE capable devices into 802.3at/af compliant equipment. Its monolithic design ensures reliability and ruggedness to meet the most demanding automotive and industrial requirements. The Deutsch connector allows easy bundle integration. Critical devices can be powered using multiple simultaneous power inputs.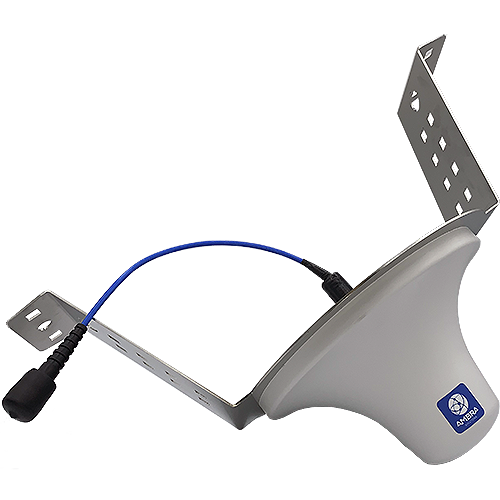 Universal Antenna
This multiband omnidirectional antenna is certified for both high performance and low PIM. Its in-building coverage meets the need for propagation in tunnels and underground galleries. Its mount has been designed to facilitate installations in underground mines and is assembled to the antenna in a unique way that allows waterproofing and moisture removal in case of condensation.